---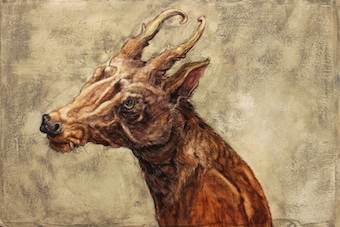 Alex Confer
American artist, born in 1975, Alex Confer earned his Master of Fine Arts in Printmaking from the San Francisco Art Institute. Confer observes, considers, paints, and draws our world with an attention to detail and oddity that borders on surrealism. The fantastic creatures, out-of-place animals, and unusual characters in his works recall the secrets and incongruities of our own existence.
---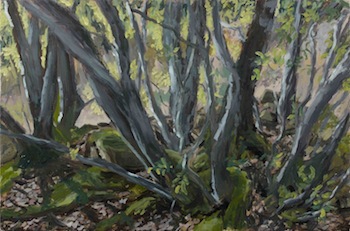 Reid Masselink
American artist, born in 1974, Reid Masselink graduated from the New York Academy of Art where he earned his MFA in Painting. His principal subject is landscape and the wild and chaotic growth and movement of nature, which he explores through painting and drawing.
---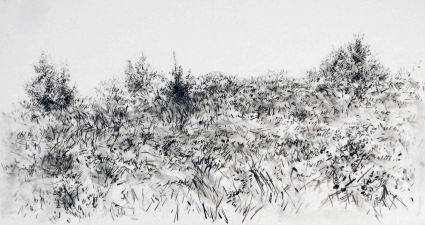 Bogdan Swider
American artist born in 1947, Bogdan Swider has long consecrated a large part of his artistic activity on drawing. Primarily landscapes, his drawings are usually executed in charcoal or Japanese ink and graphite. Swider was trained as an abstract painter and although his drawings are done from observation, the observed motif largely serves as a departure point for an exploration of the formal possibilities of line, shape, rhythm, and gesture.